Johannesburg, South Africa – Philips is proud to launch the latest addition to their range, AT610, in conjunction with radio and TV broadcaster, Arye Kellman.The 23 year old Joburg born and bred Arye, is no stranger to the South African media scene. An educated man, with a Bachelor of Commerce degree in Entrepreneurship, he is also a media maker and divides his time between various roles. He started his career in media as a presenter on SABC2's daily live youth show q-base 28, and is currently heading up 5FM's online TV Channel – 5FMTV creating all of 5FM's video content, he also presents 'The Kellman Report', a weekly entertainment news wrap up every Saturday morning on 5FM Weekend Breakfast with Thomas. His sexy voice is also recognisable as the voice of Vuzu's daily celebrity show, V-entertainment. As much as media, which is his passion, takes up a lot of his time, he is intent on using these platforms to make a positive difference in his world. – this has changed.  Please touch base with Arye and get his latest info; he now works for 5FM.
For Arye, self-expression and making a positive impact on the world is very important. "You never know how people will react to you," he adds. "I'd like to think that people remember me as a quirky, cool and authentic individual. And, most importantly, a nice person. What's the point of being in this world if you can't treat others well?"
In terms of his personal style, Arye is all for the 'indie' and 'hipster' vibe, but also describes himself as 'urban', with an obsessive love for hi-top sneakers. "Even though I'm not black, I feel I can get away with wearing them, because I'm Jewish," he laughs. "I also like skinny jeans, everything Apple, expensive coffee, and a good suit."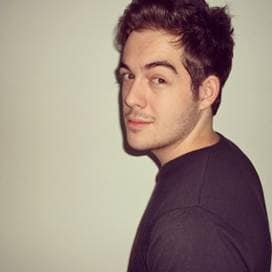 Philips is proud to be associated with the youthful-spirited Arye, who is driven by a strong entrepreneurial mind-set which is evident in all of the ventures he is actively involved with.
"Arye is an extremely humble and energetic young man who has his finger on the pulse of all things cool, youth, media and lifestyle-related. He has a unique personal style, which is something we at Philips absolutely love about him." says Jolene Roelofse, Philips Marketing Manager: Personal Care. "It's great to work with someone as media savvy and stylish, as Arye. We really feel that he will elevate the Philips brand with the youth market."

Following a failed first-shaving attempt in Grade 9, Arye's relationship with shaving has become a lot more laid back. He is quite comfortable with facial hair, and doesn't mind growing it out or shaving; it all depends on the occasion. His individual Philips style is The Tummler which is Yiddish for 'entertainer'. Arye's relationship with shaving has become a lot more laid back since his first experience with shaving. "I'm quite comfortable with facial hair. I don't mind growing it out or shaving…it all depends on the occasion," he says.
 
The launch of the AT610 product reinforces Philips' global and local leadership position in the male electric shaving market and its commitment to bringing innovative solutions to the South African market.
The new Philips AT610 range is available for R399 at Clicks, Dis-chem & Checkers retail outlets nationwide. For more information please visit www.philips.co.za or call 086 108 4456.