Johannesburg, South Africa - Designed for the modern man, the Philips CareTouch AT790 is smooth on the skin but tough on ingrown hairs.
As a world leader in pioneering shaving technology, a superior design was created in response to consumer demands.  Men care about how their shave feels, and expect not just an expertly close shave, but an advanced shaving experience – one that leaves the skin ultra-smooth and with minimal irritation.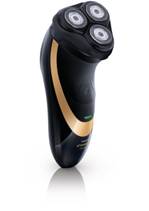 The launch of the CareTouch reinforces Philips' global and local leadership position in the male electric shaving market and its commitment to bringing innovative solutions to the African market. Building on the 70 years of Philips heritage and expertise in developing new shaving technology, the CareTouch brings a new level of sophistication and efficacy to the South African market.
Research conducted by Philips South Africa has indicated that most men in South Africa are prone to developing ingrown hairs and resultant skin irritation ('razor bumps') caused by shaving. Respondents generally chose their shaving implements based on what they felt worked for their skin or hair type, which they determined through trial and error. Primary concerns included particularly sensitive skin, characterised by a strong propensity for developing razor bumps, dryness or rashes.
Because of Philips' innovative nature, we paid close attention to their needs and created a shaver that would provide this market with a solution that was sophisticated and would serve their needs.  This shaver's groundbreaking technology is thus designed to assist South African men in reducing ingrown hairs and less skin irritation, caused by shaving.
"Philips can confidently say that CareTouch's technology specifically speaks to the concerns of South African men, who more commonly suffer from shaving irritation, razor bumps and ingrown hairs," says Jolene Roelofse, Philips Marketing Manager: Personal Care. "Philips has continued to set the benchmark for electric shaving innovation and performance. With CareTouch, we have focused on designing a premium results-orientated product for men with sensitive skin who want to achieve their best look."
The Philips CareTouch experience
At the core of the new design and technology are some exceptional features that increase comfort and convenience.
Our best shaver for ingrown hairs
Characteristics of a good shave include smoothness of the skin to the touch, absence of bumps and a lasting shave
GentleCut heads cut just above skin level for smooth skin
A smooth shave for a confident look
Aquatec Wet &Dry - Refreshing wet shave or an easy dry shave
Rotary Comfort System effortlessly glides over your skin
Convenient trimming
Pop-up trimmer: Perfect for sideburns and moustache
Easy to use
Lithium-Ion battery for long-lasting power
Up to 40 minutes of cordless power
Battery low, battery full and charging indicator
Fully washable: Simply rinse under the tap
The new Philips CareTouch range will be available from May 2013 for R699.00 at Clicks stores nationwide and selected retail outlets nationwide. For more information please visit www.philips.co.za or call 086 108 4456.