Johannesburg, South Africa – Philips is proud to be launching their newest hairdryers in conjunction with the well-known third generation hairstylist Shaughn Adams. As a celebrity hairstylist, make-up artist and salon owner, Mr Adams has worked on a host of television shows, commercials and print media.
After an illustrious career as a dancer both in South Africa and abroad, Shaughn set his sights on his family profession of hairstyling. He returned to South Africa from Madrid to start his company, Image and Hair in Observatory, Cape Town in 1998.
Philips is proud to be associated with a hairstylist well known for his hairstyling tips and his commentary on hair and make-up trends for television lifestyle shows. He is in-demand to create wondrous hair and make up for celebrities across the country. By using Philips ThermoProtect products, Mr Adam believes the ThermoProtect is offering women fast and effective drying solutions without the risk of overheating the hair or scalp.
"At Philips, we strongly believe that beautiful hair should be protected. We are thrilled to be working with Shaughn, who shares this vision, and is as passionate as Philips is about bringing quality and beauty together," says Jolene Roelofse, Marketing Manager Philips Personal Care South Africa.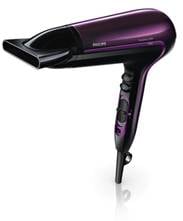 Some of Mr Adam's work credentials include the prestigious Woman of the Year Awards, FIFA World Cup 2010 Final Draw Show, as well as celebrities including Jo-Ann Strauss, Charlize Theron, Angelique Kidjo and David Beckham and the hair and make-up for numerous magazine covers and editorial. Recently, Mr Adams has been involved in styling the cast of Glambition – a new series on ETV, as well as providing behind-the-scenes beauty on Edgars' latest hair campaign.
The ThermoProtect's technology allows women to dry their hair comfortably and swiftly at a temperature caring for their hair and scalp. The new Philips ThermoProtect range will be available from May 2013 in selected retailers nationwide.
For more information please visit www.philips.co.za or call 086 108 4456.